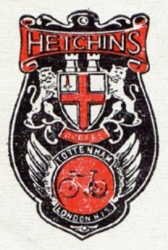 1963 Hetchins Magnum Bonum

serial number H3332, 24.375" seat tube ctt, 23.25" top tube ctc, Reynolds 531 double butted tubing. Purchased from Jack White. Paint by Brian Baylis.

Components: Campagnolo Record rear gear [1963+]; Campagnolo Record front changer [chrome plated bronze arm and cable stop arm]; Campagnolo Record downtube shifters; Campagnolo Record 45-50 151 BCD crankset with 180mm crankarms [151 mm chainring BCD w/o raised pedal hole lip = 1962+]; Campagnolo thin cups bottom bracket; Regina Oro five speed freewheel [14-17-20-24-28; 42-94 gear inches]; Renold chain; Campagnolo alloy body/steel quill pedals with strap loop; GB Professionnel stainless steel toe clips; Christophe toe straps; Reg toestrap buttons; Weinmann engraved Vainqueur 999 centerpull brake calipers [with one-piece springs] & Weinmann levers; Jagwire X-Caliper brake pads; Clarks ribbed cable housing; Campagnolo 36o high flange hubs [w/ no-Record barrel & (19)62 locknuts]; Mavic 700c rims; Campagnolo Record headset [1965+ w/ «c» marking]; Dawes Concorde handlebars; 3" GB spearpoint stem; Ideale 90 Speciale Competition 'Rodee Main Rebour' saddle; Milremo seatpost bolt; Campagnolo 27.2mm seatpost; TA steel water bottle cage

Weight: 24.5 pounds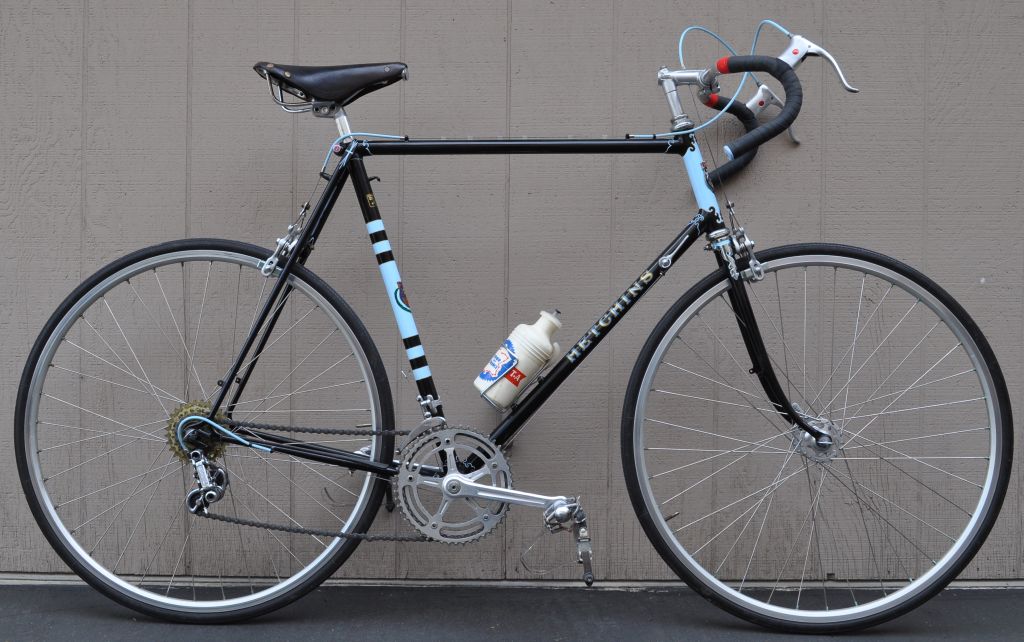 link to larger photo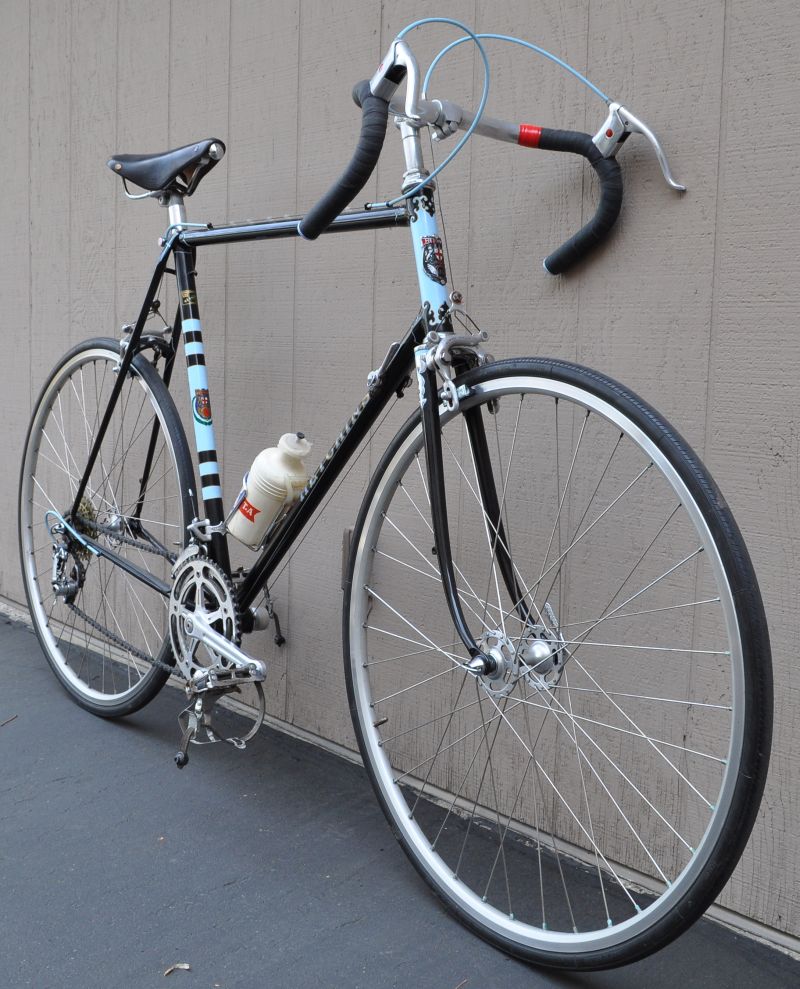 link to larger photo

link to larger photo

Hetchins Register: builder was probably Jack Denny; the original paint scheme was black with pale blue lug outlining, with block/fairground decals/transfers, and the original owner's name, Jack Bailey, and his bicycle club, South Bucks Road Club, were in script on the top tube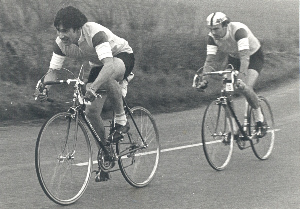 Click on image to see it larger.
I acquired the frame from Jack White in Shropshire, UK, the second owner. Here's Jack White racing on the Hetchins in a two-up time trial in 1972; he's the rider at right.

Marque sites: Magnum Bonum? the Magnum Bonum lug design and name are in the Hetchins Latin series of frame names / lug designs. Magnum Bonum means "greatest good" or similiar. Elegant or over-the-top? Curiously strong and refreshing? Yanko Damboulev writes eloquently of these Hetchins Latin model names on the CR list...
Magnum Opus, Millennium, Scorpion Bonum, Novus Doctor...are we describing the chill Gothic refectories or a chemical laboratory? Names like these suggest indigestible activity; it is a stomach probe. Names purely mechanical, radioactive, dead, sterile and sexless. Words that are like a necklace of dead nightingales, will not transmit, will not relinquish joy. A dead nightingale teaches nobody how to sing.