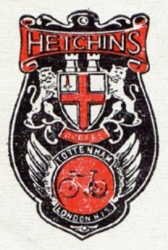 1950 Hetchins Nulli Secundus the persistence of Hetchins

serial number 503610, 23.75" seat tube ctt, 23.75" top tube ctc, Reynolds 531 double butted tubing, Chater Lea bell head lugs brazed for press-in headset, Chater Lea bottom bracket shell, vibrant stays Purchased from Peter Paine.

Components: Suntour V-GT Luxe rear derailleur; Campagnolo right side downtube shifter; Campagnolo right side derailleur cable tunnel clip; Suntour derailleur cable stop clip; Chandez cottered cranks; BSA 1/8" 46t chainring; 1/8" KMC chain; Suntour Winner five-speed freewheel [13-34; 36-95 gear inches]; BSA pedals; GB Professionnel stainless steel toe clips; Christophe toe straps; Reg toestrap buttons; Bayliss Wiley 36o and 40o hubs with Benelux track nuts (rear) & Gripfast wing nuts (front); Sun CR18 700c rims; Lytaloy brakeset; Jagwire X-Caliper brake pads; Dunlop brake cable clips; Bluemels alloy Tour de France mudguards; GB Toni Merkens stem; black celluloid-covered steel handlebars; Pylones bell; Brooks handlebar plugs; Brooks B17 Champion Standard saddle; Ideale No. 3 saddle clip; alloy dome top 27.2mm seatpin

Weight: xxx pounds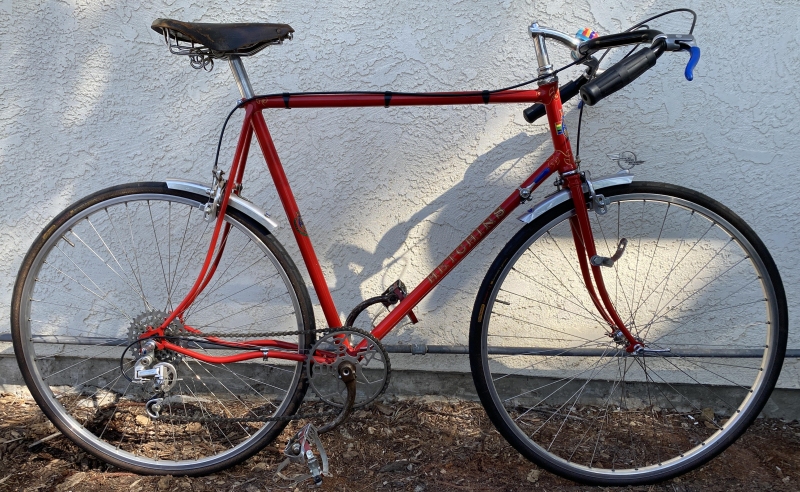 link to larger photo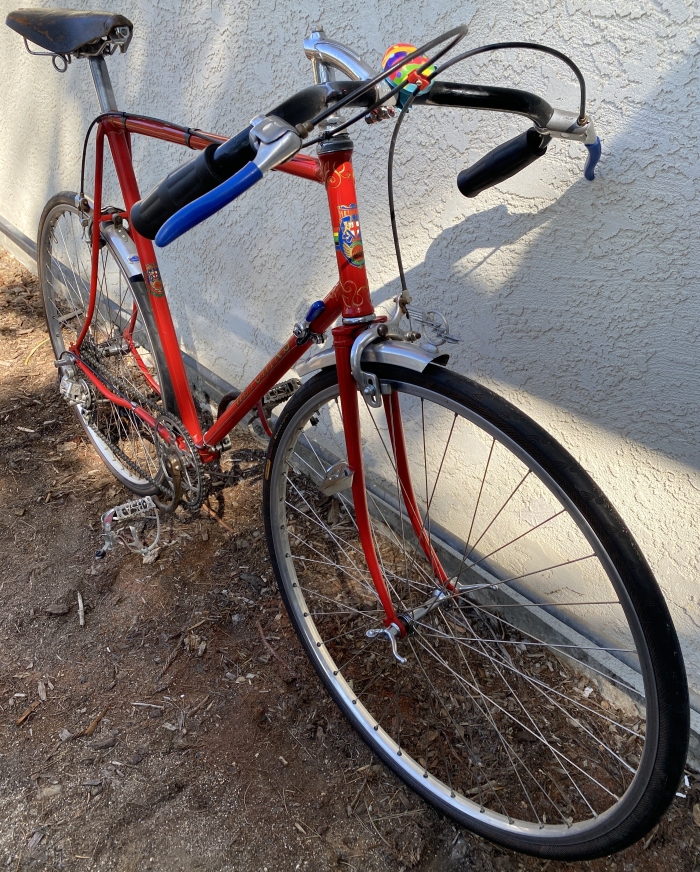 link to larger photo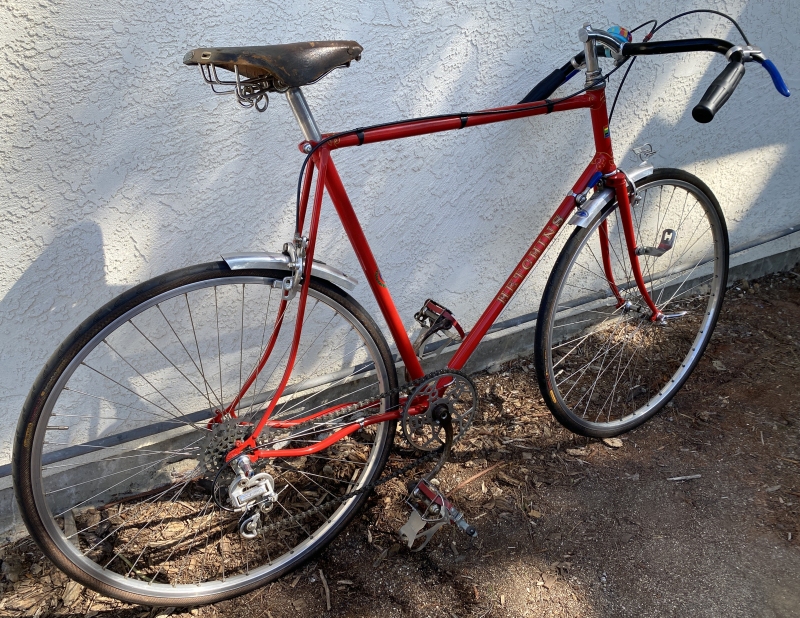 link to larger photo

Hetchins Register: Nulli Secundus built for 27" wheels, sold on the 12th May 1950 for £20.15s.6d.

Chandez cranks, manuf. by Chalaye of St.Etienne, used by Harry Grant for hour motor-paced record:
Hilary Stone: "...Harry Grant ... at his first successful attempt on the hour motor-paced record at the Parc des Princes, Paris, July 1932 and paced by Leon Vanderstufyt on a massive pacing machine with a roller 60cm behind the rear wheel, he broke the world records for five, 10 and 50km going on to set a new distance for the hour record of 52 miles 215 yards riding a Selbach taper tube pacing machine... "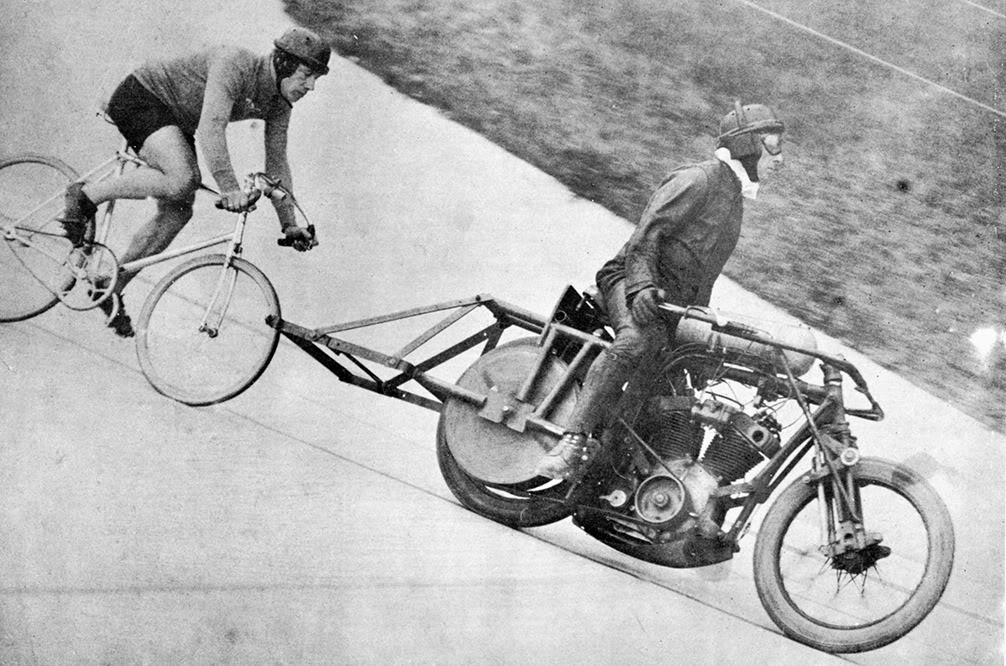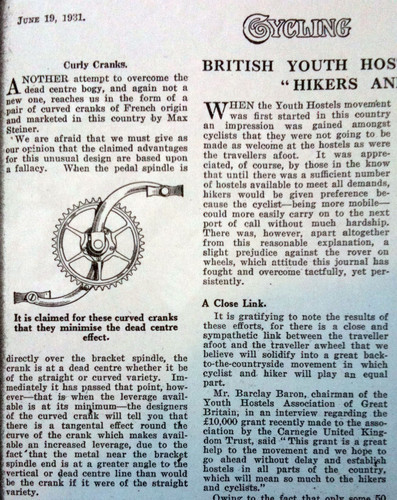 Marque sites:
"Persistence of Hetchins" theme name: suggested by Jay Van De Velde, after Salvador Dali's Persistence of Memory painting.